Little House and Related album

"Rebuild and they will come" to quote Ruthanne Buchanan . October  2003. . October 8 2006 Voice of concern was heard by John A Bass. Not to rebuild  but to honor Laura Ingalls Wilder with This Historical Marker Presented by John A Bass of Ingalls-Wilder-Lane Historical Alliances.

Dedication Ceremony hosted by Ingalls descendants of New Hope Florida.

2008 Peter F Ingalls home site . Wayne Ingalls

2006 Peter Ingalls Home Site .

Alexander Ingalls third cousin to Laura. Ingalls Wilder.

John A Bass performing the initial dedication,

As Laura's followers  patronize  the moment.

"The Westville Florida Years"

by Alene M Warnock.

Tells an account of Laura Ingalls Wilder years not know to many of Laura's followers.

To purchase a copy Of The this book.

Write to:

Laura Ingalls Wilder Historic Home & museum

3068 Hwy.A

Mansfield MO.  65704

Telephone: 1-417-924-3626

Fax:             1-417-924-8580

Toll Free:    1-877-924-7126

"Laura Ingalls Wilder Days".

Each year new and interesting portrayal of such commemorating  Laura's life and time will be generated into  reactmemet of sort. Plus other exciting events.

Each October Descendants and followers gather in the piney woods of New Hope Florida to give homage to Laura and her works.

Jim and Tim Riddel. Their  father the Reverent Riddles married Peter F Ingalls and Mary Edith McGowin.

"Riddle Bait & Tackle"

1-850-956 2444

Trivia:

Laura referred to the Missouri Ozarks as what?


Answer to Trivia.

"The Land Of The Big Red Apple"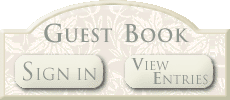 This page was last updated: August 24, 2011
Written material on this web site has been granted  permission to copy.

If any one has issues about a photo, please contact Ruthann Buchanan  .

Do not copy or use any part of this web site without the permission of Thehouseofruthanne or photo participant.


Drive to Westville Florida.   Drive through Westville towards  Cedar Street  -      turn slight right   -  onto  Hawkins Street   (which is Hwy 179a)-  continue  driving North  to Hwy 2 at New Hope Community 14.9 miles.   Turn left at the flashing red    light onto Hwy 2  -  go about  2.9 miles  Turn right onto Road   163  north    drive about 2 miles .  Target site  on left    look for cars and Gazebo

Note:  Last year the T-Shirt signed by Ingalls related, has been placed in Rocky Ridge Museum  for all to see except those that contributed to such an prestigious event. Sorry about that as I am  Still; waiting patiently for  photo to place on this web site honoring Ingalls of New Hope -Westville Florida.

T-Shirt sells and donations will continue this year for the preservation of Peter Franklin Ingalls homestead .

Grand Opera House of the South

Crowley, Acadia Parish, Louisiana

In 1898, David E. Lyons purchased this property for a mere $500 and began building this magnificent, Grand Opera House, which he completed within two years and $18,000.

Mr. Lyons carefully constructed this masterpiece using virgin Louisiana cypress, pine and oak. This mostly wooden structure was accented with pressed tin tiles and hand painted angel medallions in the four boxed seats. The steep slope of the floor secured perfect sight lines for the 1,000 seats that it is said to have held.

On opening night, November 23, 1901, 800 patrons came to see Harry Ward's Minstrels. Other acts and appearances throughout the 39 years it remained open, included Huey Long, Clark Gable, opera singer Enrico Caruso, Babe Ruth, and Madame de Vilchez-Bisset of the Paris Opera. Most often used as a Vaudeville house, changing times forced it to serve a dual purpose as a silent movie house.

It was here, on May 4, 1904, Crowley High School's first graduating class held its commencement exercises, with seven seniors graduating on this stage. World famous traveler and author, Rose Wilder Lane, whose mother, Laura Ingalls Wilder (who wrote the "Little House" books) was among these students. Rose Wilder addressed the group with a poem, "The Raven" written by Edgar Allen Poe, that she translated into Latin. Extraordinarily, she mastered four years of Latin in one. It is said that Rose Wilder (while living in Crowley with her aunt, Eliza Jane Wilder Thayer Gordon) worked here at the Grand Opera House.

When Mr. Lyons died in 1940, the Grand Opera House was closed and was left nearly untouched, and fortunately well preserved. Although it was hidden from the view of the public for over sixty years, it was never forgotten by its former patrons. Now, fully restored, this historic landmark treasure once again lives.

This historical marker was presented in 2008 by John A. Bass of Ingalls-Wilder-Lane Historic Alliance (Shreveport, Louisiana) and The Gielen Family (Crowley, Louisiana) for Grand Opera House of the South Association.

"if it weren't for ROSE, there wouldn't be a 'Little House'."

I am also attaching the file (at bottom) of the historical marker description I wrote for the GRAND OPERA HOUSE, where the graduation was held, 104 years ago!! Enjoy!

If anyone has any remarks or questions, please fill free to e-mail me!

Thanks, and see you later!

-John Bass

Ingalls-Wilder-Lane Historic Alliance

New photos Ingalls Reunion 2008 will be added ASAP

Lawrence Ingalls oldest living Ingalls